At Olin, we integrate sustainability in everything we do as a Responsible Corporate Citizen. We value and respect our people, the communities in which we operate, our customers, and the environment. We commit to making a contribution to the protection of the world and its future condition through the safety and efficiency of our business practices – from supply to manufacturing to delivery and ultimately the end-use of our products. Our inaugural Sustainability Report highlights many of these commitments.
STRONG ROOTS. BUILDING ON OUR LEGACY OF CONTINUOUS IMPROVEMENT TOWARD A SUSTAINABLE FUTURE.
Sustainability isn't new to Olin. Our focus on continuous improvement throughout our 130-year history drives our business. Our Sustainability Success stories highlight just a few of the countless ways we've been making a difference for more than a century.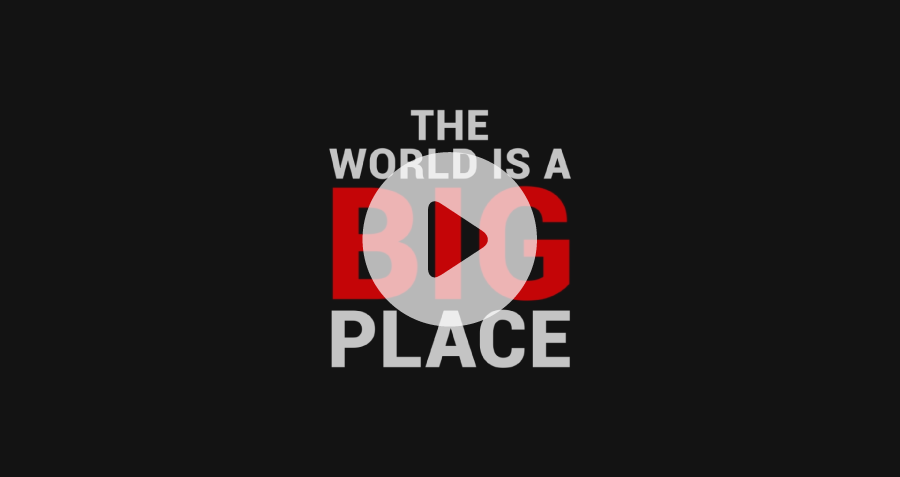 STRONG FUTURE. MOVING FORWARD WITH OUR SUSTAINABILITY COMMITMENTS.
Focused on four sustainability pillars, we are challenging ourselves to advance those opportunities where our impact on the planet, our operations, and our people and communities is most meaningful. Download our 2020 Sustainability Report and our Sustainability overview to learn more.
Olin Sustainability Pillars & Targets
PILLAR
Olin systematically and strategically manages our energy and carbon footprint, driving greater efficiency and increasing utilization of renewable resources.
TARGET
10% reduction in carbon emissions intensity by 2030 (2018 baseline)
METRICS WE EVALUATE
Energy Use – Primary and Indirect
Fuel Use – Internal Fleet
Scope 1 and Scope 2 Emissions
Energy Source Including Renewables
Capital Investment on Energy and Emissions Reduction Projects
Energy Efficiency Improvement Project Results
Fleet KPI's – Routing, Equipment, Other
Environmental and Energy Certification Progress
Targeted Energy Reductions at Select Locations
KEY ACTIVITIES
Energy Management Team
Capital Project Sustainability Process
Productivity and Efficiency Process
Chlor Alkali Cell Efficiency and Conversion projects
Fuel Consumption Strategy
Fleet Management Strategy
ISO 50001 Certification in Select Locations
PILLAR
Olin effectively manages critical resources to minimize consumption and waste, increase reuse and recycle of materials, drive operations efficiency, and be good stewards of protection for the environment.
TARGETS
Introduction of Sustainable Water Management Process at all relevant production sites by 2025
METRICS WE EVALUATE
Water Consumption and Recycle
Air Emissions
Waste Volume and Diversion
Critical Resource Use
Environmental Certification Progress
10% Targeted Resource Reduction at Select Locations by 2024
KEY ACTIVITIES
Business Risk Review
New Product Introduction
Waste Management Team
Capital Project Sustainability Process
Productivity and Efficiency Process
Waste Minimization Teams, Scrap Recycling Process
Brine Reprocessing
A Pro-Active Exit from Mercury Cell Technology
Chlorine to Bleach Strategies
Water Risk Assessments
Process Hazard Analysis
PILLAR
Olin's products and processes contribute to sustainable opportunities and innovation, enabling safe handling and distribution throughout the supply chain.
TARGET
Conduct Business Risk Review for all priority products to include additional reputable and relevant health, hazard, and environmental studies and apply methodology to assess product sustainability factors such as circularity potential and avoided emissions
100% new Customer Outreach for High Hazard Products Handling and Delivery annually
METRICS WE EVALUATE
Product Sustainability Assessments
Product Stewardship Customer Engagement Visits
Supplier Validation
Customer Satisfaction Metrics
Business Risk Review for End Uses
KEY ACTIVITIES
Product Safety Management System (Responsible Care Policy and Program)
Customer Service Training Program
Product Regulatory Compliance Program
Customer Satisfaction Program
PSM/RMP Supplier Program
Supplier Code of Conduct and Practice
PILLAR
Olin provides equal opportunities to employees and ensures the ongoing safety and livelihood of our people and communities.
TARGETS
Implement Employee Networks globally to foster and support diversity and sustainability at Olin, supporting a 10% increase in women in leadership roles by 2025 (2019 baseline)
Publish data related to charitable giving, community advisory engagement, and employee volunteerism annually
METRICS WE EVALUATE
Safety & Environmental Statistics
Training
CAP/Community Engagement
Diversity
Charitable Community Trust Investment
KEY ACTIVITIES
Olin Code of Conduct
Our Hiring Procedures (Anti-Harassment, Equal Employment Opportunity, etc.)
Employee Networks and Women's Forums
Community Trust
Community Advisory Panels (CAPS)
Responsible Care Safety and Environmental Policy and Program
Learning and Development
Contractor Management
Supplier Code of Conduct
Olin is proud to share our Sustainability journey. Our carbon and energy data remains confidential business information, with disclosure available through appropriate arrangements. If you have any questions, comments, concerns or would like more information, please contact our Olin Responsible Care team at Sustainability@Olin.com.